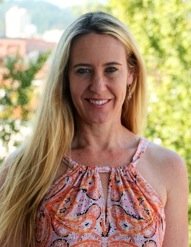 Dr Sharyn Allyson LAc DAOM
503.705.5771
acupunctureformenshealth@gmail.com
ACUPUNCTURE MEN'S HEALTH PORTLAND OREGON
Dr Sharyn Allyson LAc DAOM is the founder of ACUPUNCTURE MEN'S HEALTH PORTLAND OREGON and holds a Doctorate Degree in Acupuncture and Oriental Medicine from the Oregon College of Oriental Medicine and completed her thesis on erectile dysfunction. Download her ebook here.  One of the leading acupuncture practitioners in men's health here in Portland Oregon she offers treatments and educational services to clients and acupuncture practitioners.
Dr Allyson is from Australia and spent two years in China prior to completing her education here in Oregon. She has developed an easy to understand way of explaining how acupuncture and Chinese medicine can help with men's health concerns and breaks down the complicated medical terms so that you as a client can comprehend them. 

Using acupuncture and herbal medicine, Sharyn treats many aspects concerning men's health, including:  Erectile Dysfunction Premature Ejaculation hernia, frequent hesitant urgent urination sleep disorders stress anxiety digestion headaches allergies low libido high libido diabetes high blood pressure stress, fatigue, digestive complaints, musculoskeletal pain, reproductive and sexual health, prostate concerns, and urinary difficulties.  We will work together to create a comfortable space so that you can enjoy your health and vitality.
Dr Allyson Lac offers theoretical counseling in the Dao of Sexology and Cultivating your true sexual energy for healing power she offers consultations to men on insight into the modern views of Daoism in everyday life and how to bring this ancient wisdom into ones sex life to enjoy a healthy relationship with lovers. The world is quickly changing and we need to keep updated on the ways both men and women are evolving.  To set up a phone consultation on the teaching of Daoism and the sacred healing power of Sexual energy and the breath call 5037055771