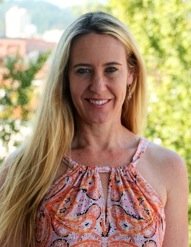 Candice Thomas LAc
503.705.5771
acupunctureformenshealth@gmail.com
Candice is a licensed acupuncturist, teacher, author and speaker, and her even deeper loves are her roles as wife and mom.
She received her B.Sc. from the University of Arizona in 1999 in Molecular & Cellular Biology, and her M.Ac. in Acupuncture from the Arizona School of Acupuncture & Oriental Medicine in 2011. She is a Licensed Acupuncturist with the State of Arizona.
Using her unique integrative perspective, Candice pursues a complete approach to healing. She helps the body rejuvenate with acupuncture, employing a painless insertion style that is often remarked upon.
She engages the patient's mind through education, taking care to answer all questions and explain clearly. And she seeks to connect with her patients' spirit through her understanding of their temperament, and her ability to deliver a safe, private environment where they may speak their truth.
Now having a clinical focus on men's health, Candice treats erectile dysfunction, premature ejaculation, delayed ejaculation, prostate health, frequent, hesitant, urgent urination, stress, insomnia, anxiety.  General health concerns of headaches, digestion and heart health as well as muscle and joint pain including sciatica can all be treated with acupuncture.
It is her mission that all patients leave her care feeling strong, mentally clear, and vitally alive.