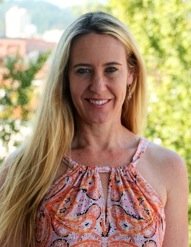 503.705.5771
acupunctureformenshealth@gmail.com
As a Licensed Acupuncturist, I always strive to help patients 
improve their overall health and state of m
ind by reducing pain, discomfort and stress. ​ Each session is customized to meet individual needs of the client.
For Acupuncture, I consider different plans of treatment including the Balance Method developed by Dr. Richard Teh Fu Tan as well as the Traditional Chinese Medicine approach. I decide the best method to address the areas of restriction and provide relief.
I received my core training at the New England School of Acupuncture, one of the leading acupuncture programs in the United States. I chose this particular program because it focuses on a holistic and integrated approach to therapy. 
Communication
The most important aspect of my work is communicating with the client.
An extensive evaluation precedes the actual treatment.
​
This is when I listen carefully as the client explains his or her physical issues and describes the goals for treatment. 
I'll then determine the underlying cause of the issue and how best to treat it. In many instances, stress , nutrition, exercise, and posture are contributing factors so those are often a topic of discussion as well.
Men's Health is generally over looked in health care and Acupuncture For Men's Health aims to provide and avenue for men to address their health care concerns. Symptoms of erectile dysfunction, premature ejaculation, retro ejaculation, delayed ejaculation, prostate health, frequent, hesitant, urgent urination, hernia, insomnia, stress, anxiety can all be address with acupuncture.
Sports injuries
Many of my clients come to me with a sports injury. As an avid athlete, I enjoy cycling, hiking, tennis, sailing, skiing, snow shoeing and ice skating so I've been there. I can relate to the frustration of not being able to do the things you love. I have been treated for these types of injuries and thoroughly understand how important it is to get back on the field and participate in your chosen sport.
Changing for the better
I love my work because it's very fulfilling to help people find a better place for themselves. This can be as simple as putting them in a good mood, helping them relax so they can get a good night's sleep or helping them increase their mobility so that they can move without pain or restriction.